Prickly pear seed oil is one of the more indulgent, luxurious fixed oils one can find on the market. This opulent oil comes from Opuntia ficus-indicaand can be found in many high-end, natural skin care lines.
It is one of those ingredients that provide deeply penetrating emollients and can make a good formula great.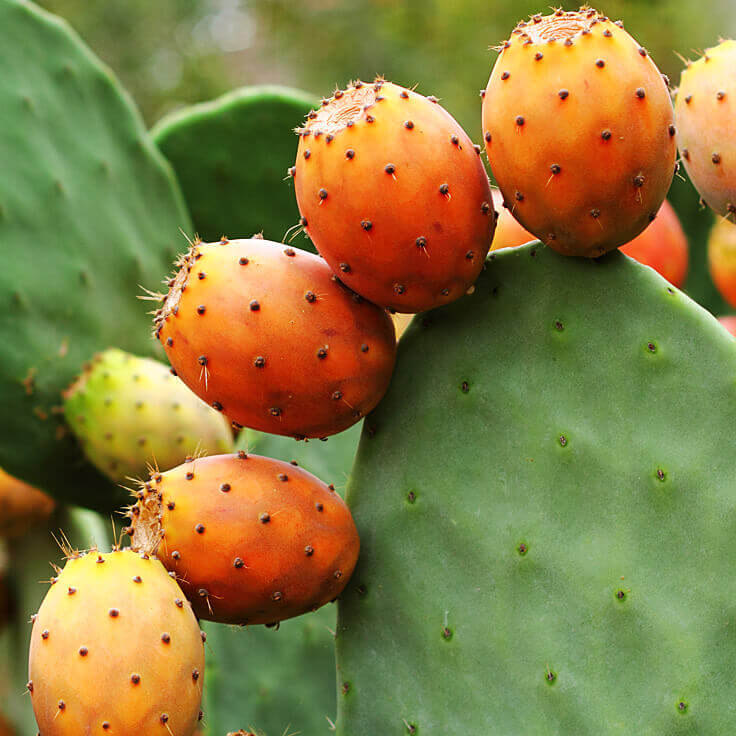 It may not be naturally thought of as a luxury ingredient upon first glance. The prickly pear, while a part of the cuisine of various cultures, does have inherent cautions when preparing the fruit. This is mainly due to the presence of sharp thorns. But the oil itself is pressed from the seeds of the plant. In terms of fatty acid composition, prickly pear seed oil is comprised primarily of unsaturated fatty acids, linoleic being the most dominant with palmitic and oleic following (Sawaya and Khan). Linoleic acid may be responsible for the oil's more soothing properties ("Linoleic Acid").
Naturally fragrant, the warm, slightly spicy aroma brings with it an antioxidant-rich profile. Prickly pear is brimming with vitamin E, renown for its antioxidant value. In particular, it may be effective against photo-aging (Thiele and Ekanayake-Mudiyanselage). It also contains vitamin K, lending a brightening quality to the oil that assists us with darkening spots as we age. It is a quickly absorbing, light, and non-greasy option that can benefit all skin types, but it is particularly useful for those with more oily and maturing skin.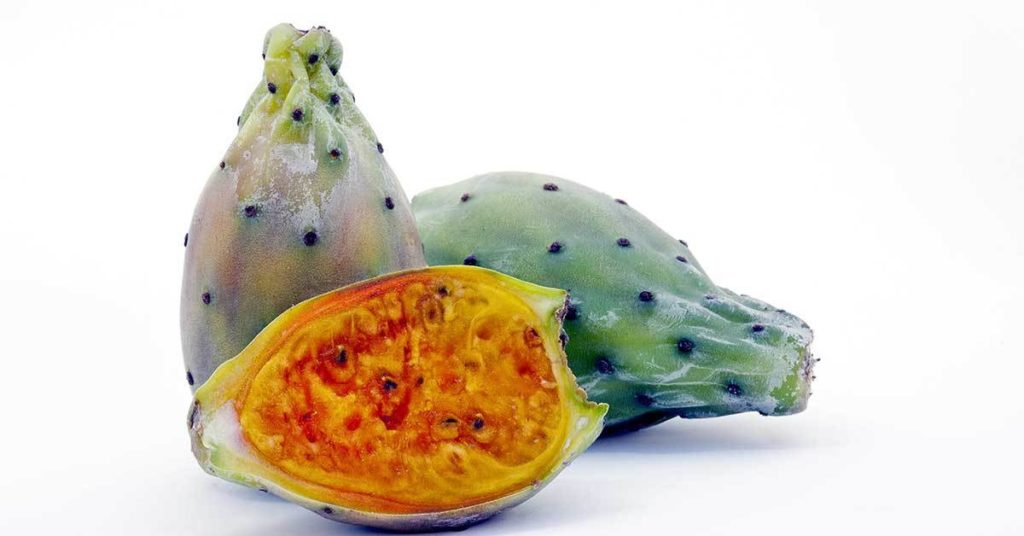 WHY USE PRICKLY PEAR SEED OIL?
At some point in everyone's life, a point is reached where the changes brought on by age and living cause one to sit back and reevaluate their current skin care needs. Prickly pear seed oil is the perfect option to consider during this time. As shown above, it is full of the support maturing skin requires.
Healingscents carefully crafted our Prickly Pear Brightening Serum to meet these needs. We sought out premium ingredients that would support the skin as it ages and came up with the skin-loving luxury that is this serum.
The result is a nourishing moisturizer, loaded with soothing, vitamin-rich botanicals to help boost the skin's natural youth and beauty.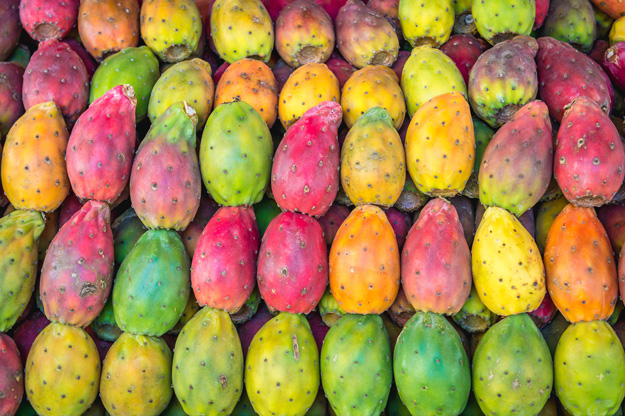 OUR FEATURED INGREDIENTS
Outside of prickly pear seed oil, our serum includes botanical treats, such as:
Buriti Fruit Oil hails from the swampy regions of Brazil and is soothing and protective—the perfect combination for facing the day with your head held high.
Calendula Flower is famed for its calming properties and lends its regenerative, restorative touch to improving the appearance of your skin.
Meadowfoam Seed Oil quickly penetrates, deeply nourishing and delivering its antioxidant riches to revive and enliven our skin.
STAR AROMATICS
Orange Essential Oil helps to brighten and lighten dull and dark skin, imparting its refreshing uplifting aroma to also bring a smile to our lips.
Sandalwood Essential Oil soothes and helps support the skin's regenerative capabilities, working hard to support us as we age.
Geranium Essential Oil lends a green, rosy aroma to this serum, also helping to balance and calm oily skin.
Rose Essential Oil is the ultimate restorative oil for women and ideal for helping to nurture and support maturing skin.
SUGGESTED SKIN CARE ROUTINE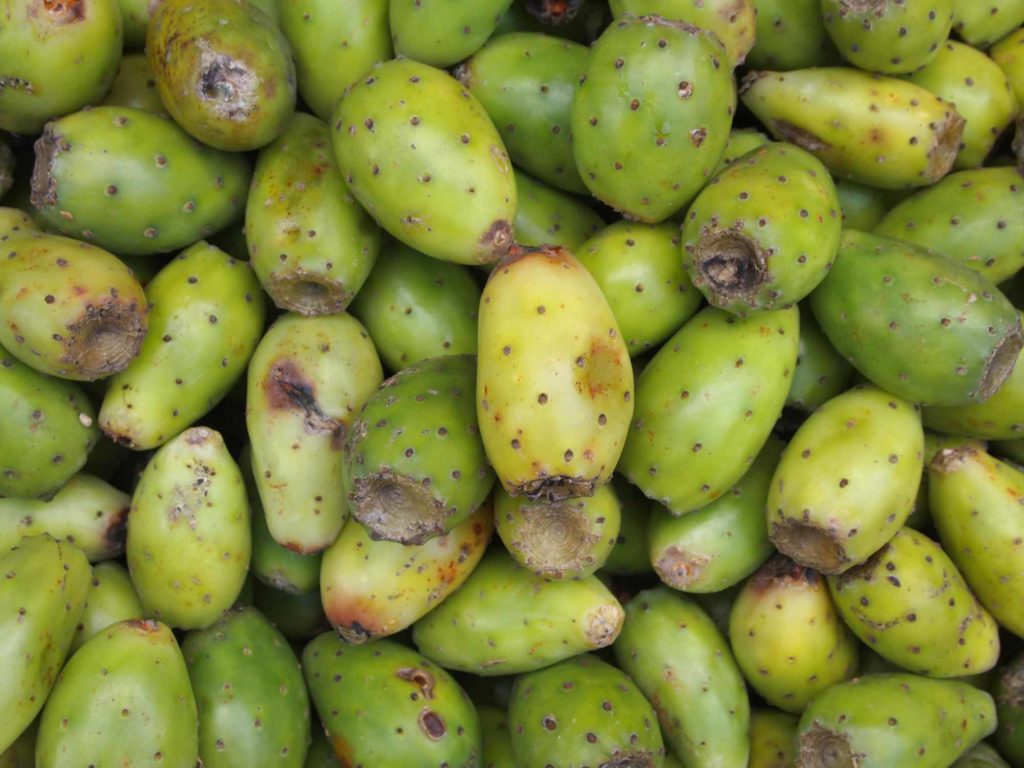 Start your day by cleansing the skin and splashing with cold water. Spritz your favorite toner or hydrosol over your freshly washed face, and then apply our Prickly Pear Serum. Throughout the day, you will enjoy the revitalizing qualities of our formula and be able to rest assured that your skin is one thing you do not need to be worried about as it continues to be nourished by our carefully selected botanicals.
At night, cleanse and tone again. Reapply our Prickly Pear Serum or switch to the deeply enriching touch of our Restorative Facial Oil. Either way, you are guaranteed to drift off to sleep knowing your skin is well-loved and ready to face the next day.