In a relationship, it is always important to rekindle the flames of love and desire, to look for new adventures together that will help the couple maintain that spark of love and attraction.
One of the easiest and most effective ways is the use of aphrodisiac essential oils to potentiate your love life.
Here's a list of the aphrodisiac essential oils divided by scent types:
Spicy Scents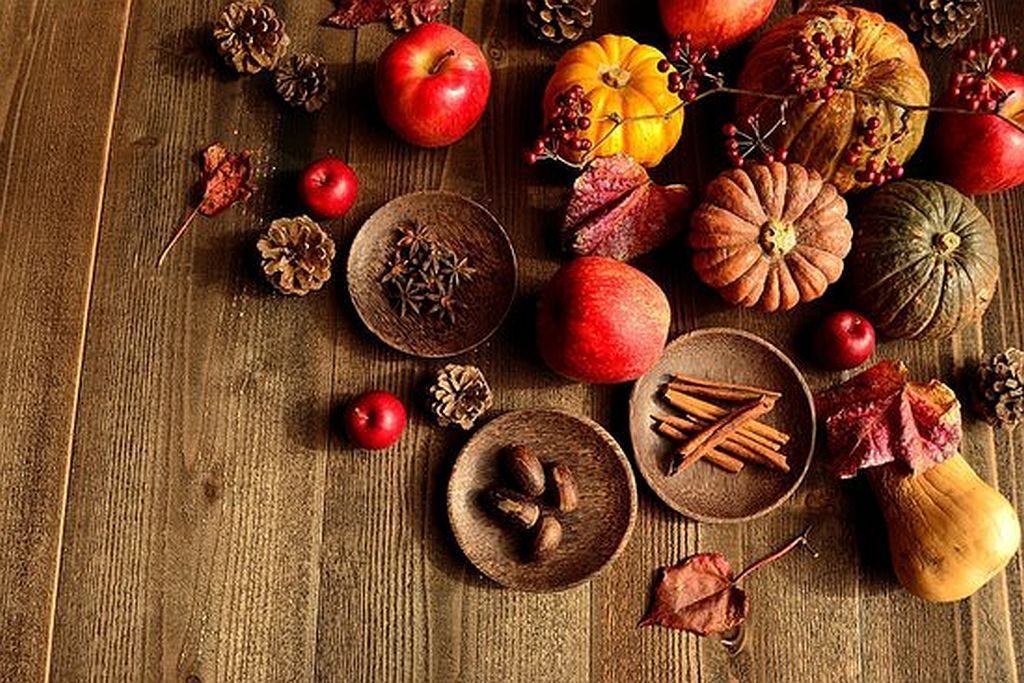 These oils are generally warm, like that seasoning that you add to your food for flavor. By using these oils, you are adding heat and spice to your relationship. In other words, these aromas not only warm the body but the emotions, revitalizing and igniting a loving encounter.
Black Pepper: Light again the flame of passion with this very hot aroma. *
Cardamom: Spicy, stimulates the mind and evokes our sexual nature. 
Cinnamon: Stimulates the senses, calms the tension, helps us forget the setbacks of the day. *
Floral Scents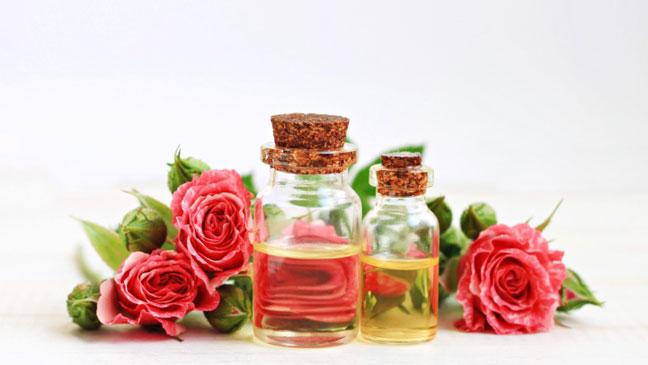 By nature, flowers are feminine, but both men and women can use them. The flowers awaken our sensual side, they allow us to connect better with our environment, help us to appreciate more intensely what we hear, touch, smell, and taste. Therefore, flowers help us feel more sensual and feminine, we can accept ourselves the way we are and release inhibitions.
Ylang-Ylang: Very aphrodisiac. It enhances libido and increases the attraction between lovers.
Rose: The flower of seduction, love, and forgiveness. Relieves the sadness of lost love while soothing painful feelings.
Jasmin: Sensual and seductive. It triggers passion between lovers.
Geranium: Improves the ability of intimate communication.
Clary Sage: Euphoric and profound. Helps to calm melancholy and stress.

Leafy Scents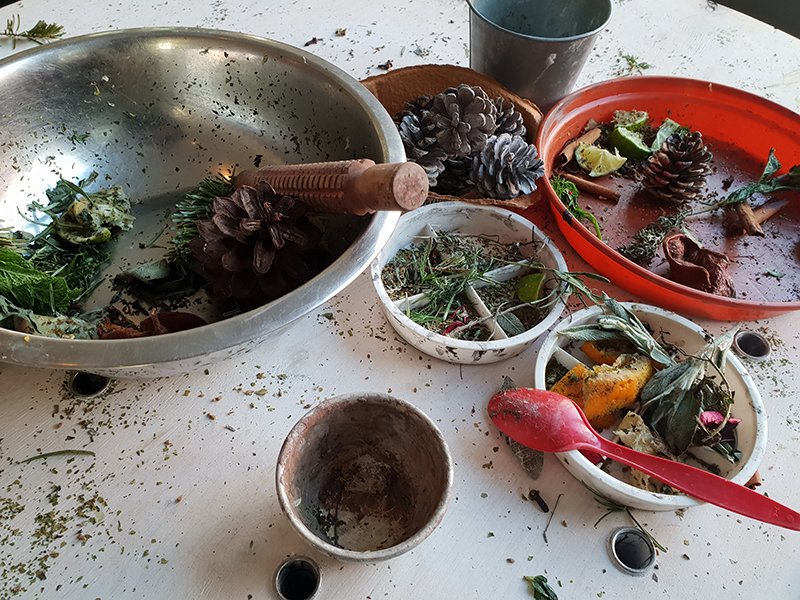 We're talking about leaves with intense aromas, those that keep the mind awake, those that promote physical and mental vitality, and help us keep fantasies alive. In ancient times, men used these leaves for war as well as for love.

Basil: Awakens a loving relationship that has been losing interest or intensity.
Laurel: Improves self-esteem, releases inhibitions.
Rosemary: Raises the moral, provides vitality, inspires us to appreciate the joy of love.
Rooty, earthy scents
When you see their color and consistency immediately you will know what we're talking about: essential oils that smell like dirt. These oils help us to awaken the root and sensual chakras. This scent is powerful, penetrating, bold, never shy.
Patchouli: Stimulating, voluptuous and suggestive. It penetrates deeply into the emotions.
Vetiver: It helps eliminate fears and doubts: strengthening, sexual stimulant.
Ginger: It melts and warms up those emotions that are frozen or cold. It rekindles desire and revives passion.
Citrus scents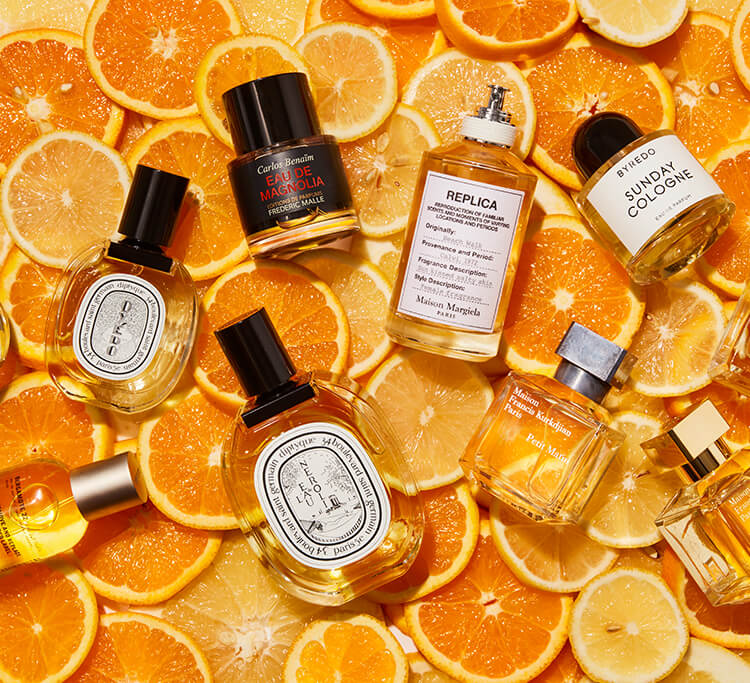 These are not aphrodisiac essential oils, they are what we call evocative. Citrus oils help us have a positive and optimistic attitude. When we combine them with the oils mentioned above, they give a very pleasant aroma to the blend.
Bergamot: It improves the lovers' mood with its uplifting and refreshing aroma.
Orange: It puts us on the mood for joy and sensuality. It eliminates boredom.
Grapefruit: It intensifies feelings of confidence and positivism.
How to use them
One of the best ways is to diffuse your erotic essential oils with an aromatherapy diffuser, burner or nebulizer to create a romantic and sensual atmosphere. What is the environment you want to achieve? What is the purpose? What reactions do you want to produce? This intimate moment is a playful experiment for both of you. Talk to each other and choose together what is the aroma that best identifies you as a couple.
To complement the atmosphere, it's time to get down to business by giving each other a sensual, gentle massage, not a deep tissue massage, but a massage to awaken the senses of touch and smell.
For this you need a romantic massage oil:
Take a bottle of Therapeutic Carrier Oil
Add a total of 50 drops of essential oil
To get a balanced mixture, choose a maximum of 4 essential oils.
*Black Pepper and cinnamon essential oils are irritating to the skin, it's better to use them in the diffuser rather than in the massage oil.
Here's an example of a romantic diffuser blend:

2 drops of black pepper
4 drops of bergamot 
2 drops of rosemary 
2 drops of clary sage
Here's an example of a romantic massage oil:
15 drops of ginger
5 drops of jasmin
25 drops of orange
10 drops of basil
Add to 1 bottle of Therapeutic Carrier Oil